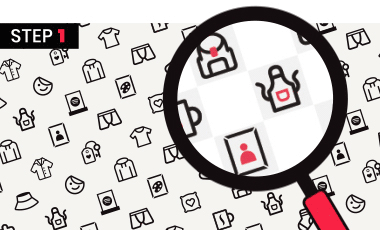 Choose The Item You Want
There are Hoodies, shirts, blankets, etc. for your choice.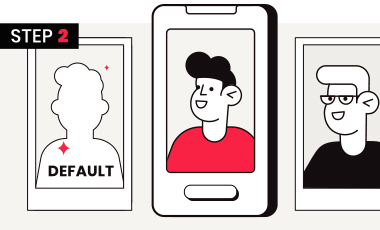 Choose The Design
Use the default picture or Upload your own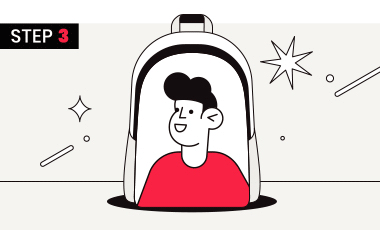 Arrived Quickly
Make this item a meaningful gift!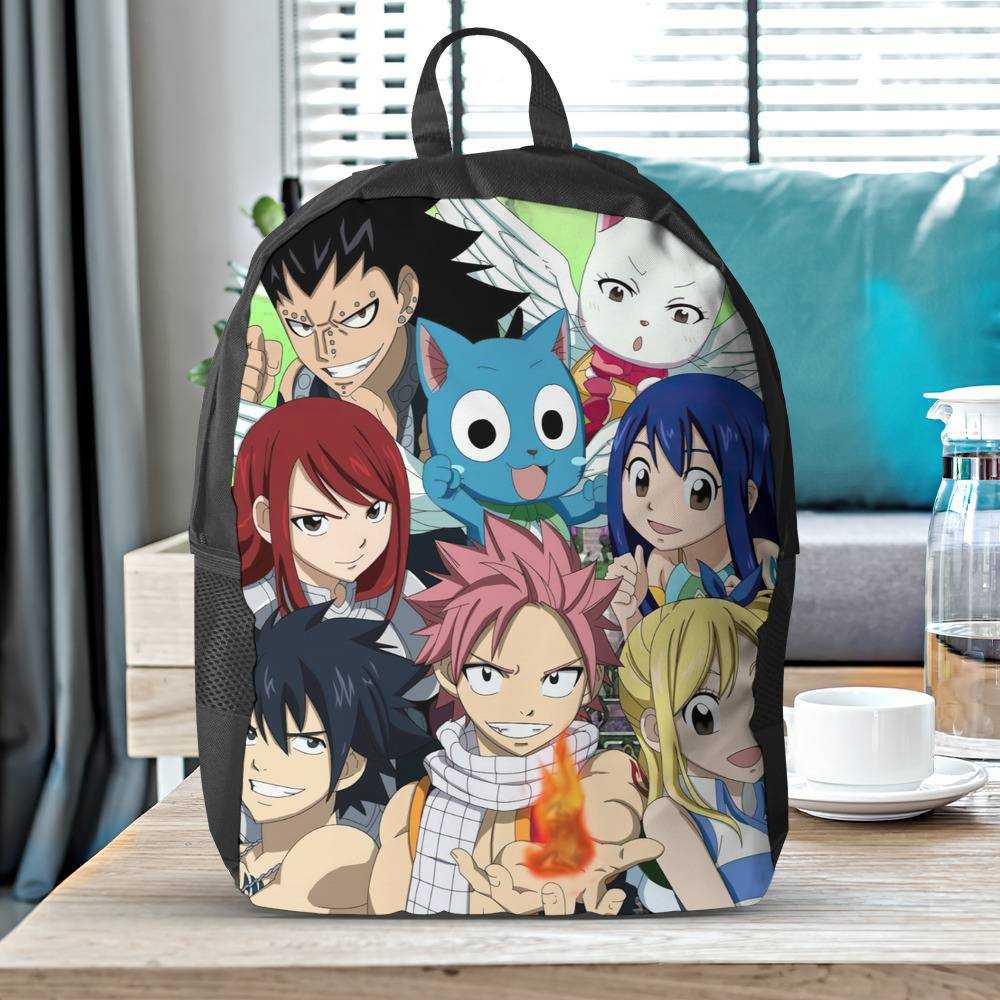 Fairy Tail Backpack Classic Celebrity Backpack Manga Backpack
description

Design your everyday with Fairy Tail backpack you will love to snuggle up with. Match your style with patterns and designs from our professional design team. Original design. Create a personalized gift with a photo of Fairy Tail.
Material: This backpack is made of water resistant and durable Oxford cloth with metal zippers.
Product Size: 16.5" * 12.5" * 5.5"
Applicable People: Recommended for Age 6+
Applicable Scene: School, travel, climbing, shopping, zoo, park, outdoor sports, etc.
shipping

Free shipping for orders over $49

You can choose the shipping method during checkout:

Standard shipping: $7.99

Arrives 7-15 business days after the production time

Express Shipping: $29.95

Delivery 4-6 business days after the production time
Spedizione gratuita per ordini superiori a 49 €
Puoi scegliere il metodo di spedizione durante il checkout:
Spedizione standard: 5,99 €
Arriva 7-9 giorni lavorativi dopo il tempo di produzione
Spedizione Express: 19,95 €
Consegna 2-5 giorni lavorativi dopo il tempo di produzione
Fairy Tail Merch Shop - Your Online Shop
Welcome to Fairy Tail Merch Shop. We are waiting for you for a long time. Fairy Tail Merch Shop has a wide range of Fairy Tail merchandise. If you are Fairy Tail fans, you must be surprised by our collections.
Animations are loved by everyone, so the surrounding of animations is also a must-have for many people. But these things are hard to find in stores. There are many online stores. Online shopping is the best choice for everyone. But when shopping online, customers can't touch real products, so where to go to buy trustworthy products is the biggest problem. We take this into consideration to ensure that every product is made to your satisfaction.
An Introduction of Fairy Tail
"Fairy Tail" is a manga created by Japanese manga artist Hiro Mashima. Fairy Tail was serialized in Weekly Shonen Magazine from 2006 to 2017. The first issue of the TV anime adaptation of the same name was broadcast from October 12, 2009 to March 30, 2013, and the second issue was from April 5, 2014 to Aired on March 26, 2016, the 3rd issue aired on TV Tokyo from October 7, 2018 to September 29, 2019, and outside of Japan. Fairy Tail is loved by anime fans around the world.
The story is told in a world full of magic - EARTH LAND, a wizards guilds in the Kingdom of Fiore where many powerful wizards gather - "FAIRY TAIL" (FAIRY TAIL). Although people who have magic power and can use magic in this world are called "wizards", generally speaking, they need to add "guild" to be officially recognized as "wizards", and because of this, many "wizard Guilds" are established. Lucy Heartfilia has always wanted to join and be a member. Under the guidance of "Fairy Tail" member Natsu Dragneel, Lucy finally gets what she wants. And got to know many great wizards. Lucy then formed "The Strongest Team" with Natsu, Grey Fullbuster, Erza Scarlet, and Happy. In this world's noisiest, most violent, but also the happiest guild, countless legends have been created. Through the tasks of various clients, they continue to become stronger, and partners join one by one, and the story gradually unfolds like this .
Fairy Tail Collections
We've got all the official Fairy Tail merchandise you could possibly think of! You can order Fairy Tail Cloth, Fairy Tail Accessories, Fairy Tail Decoration and Fairy Tail Home and Living Item. No matter you want to find a Fairy Tail merchandise or something different, you can browse our online shop by clicking the navigation bar. You will find your favorite Fairy Tail merchandise.
Fairy Tail Hoodie
Hoodie is a spring and autumn item worth investing in. It is generally larger and therefore a popular garment in the casual category. Our Fairy Tail hoodie is loose and functional. It is suitable for all shapes of bodies and also suitable for all ages. The pattern design of the hoodie shows a youthful personality. This is an item that most Fairy Tail fans bought so you can not miss it, too.
Fairy Tail Totebag
Fairy Tail Totebag is a popular bag among all Fairy Tail fans. Our Fairy Tail Totebag is durable, large capacity, and nostalgic. You can use it on many occasions due to its large capacity, such as hiking, traveling, going to school, or shopping. When you go to work, you can use our Fairy Tail Totrbag because you can put your face mask, lipsticks, umbrella, notebook, and more in it.
Fairy Tail Merch Shop Promises
Customer First: We put our customers first and try our best to provide you with satisfying merchandise.
Affordable Price: You need not worry about the price because we want every to have Fairy Tail merchandised and we have make the price low.
High Quality: We have a strict producing process to make sure the quality of products.
Fast Shipping: Knowing that you definitely want to have Karl items fast, we will make arrangements as quickly as possible so that you can receive your items as quickly as possible.